Top 10 Data Management Platforms for Online Publishers
Optimal customer engagement requires immaculate data analysis. This message is ringing loud and clear in the Digital Media cosmos. Enter Data Management Platforms (DMPs).
Over the past two years, 58% of today's online publishers and advertisers have started using Data Management Platforms (DMPs). This trend is expected to continue despite the GDPR, dubbed the armageddon of third party data, taking effect. The importance of first, second, and third party data analytics is growing in today's competitive market. Every insight counts!
What ARE Data Management Platforms?
In a nutshell, the DMP is the backbone of data-driven marketing operations. It serves as a centralized platform that collects, organizes and activates first, second, and third party data from various sources. DMPs help organize the chunks of raw data that are amassed in today's complex cyberspace.
Just like head-pipes are crucial to propelling motorcycles, DMPs push web analytics tools, social networks, and other third party services. Furthermore, they also make it possible to export data to platforms such as Demand-Side Platforms (DSPs), Supply-Side Platforms (SSPs), and Ad Exchanges.
Once the data is collected, it can be organized into a series of segments (i.e. – hierarchy) as per your pre-defined business model. A large publisher network can create buckets based on the websites they own, while agencies can have separate accounts for their advertiser clients. Marketers can use DMPs to manage different brands' data separately for added clarity.
All in all, online entities implementing Data Management Platforms get an in-depth view of their data to reach and engage their target audience efficiently.
5 Keys To Successfully Implement a Data Management Platform
Choosing a Data Management Platform for your ecosystem is a crucial decision due to the monetary, performance, and business implications. An effective DMP solution not only breaks down data efficiently, it helps you gain insights into your marketing operations to optimize them for maximizing revenue.
There are a wide range of factors that need to be taken into consideration while picking a DMP,  but there are 5 parameters that qualify for the "mandatory zone":
1 – Easy Deployment and Maintenance
You can have a great DMP solution, however a cumbersome installation process can take the wind out your team's sails. You don't want to invest too much time and money into onboarding efforts. The same applies for maintenance, which should ideally be a non-factor and create little to no overhead.
2 – Compatibility and Seamless Integration
Your DMP needs to integrate and work in tandem with other systems within your business, while interacting with external platforms. Compatibility is key.
Also, the Interactive Advertising Bureau (IAB) will soon enable a new type of tracking, which will allow you to monitor a single user across a wide range of devices. This means that you can track people on the devices they are using, while registering their engagements and tying them back to a central location. This central location, connecting all the dots, has to be your DMP.
3 – User Privacy and Compliance
The General Data Protection Regulation (GDPR) took effect on May 25, taking the European Union (EU) by storm. While no online entity is immune to these user privacy regulations, online publishers have to think twice before introducing any new software into their ecosystem due to their role of data controllers.
This means that the selected DMS has to go through a mandatory Privacy Impact Assessment (PIA) and pass it with flying colors prior to implementation.
Read More: A Publisher's Guide to GDPR Compliance
4 – Audience Segmentation
The importance of audience segmentation cannot be emphasised enough in today's online marketing scene. A DMS that is incapable of handling data from different sources and slice them into segments simply cannot get the job done. This critical functionality must be examined and tested prior to purchase.
5 – Visibility and Actionability
With Tech Stacks becoming more and more complex, its extremely important for your Data Management Platform to be capable of digesting the following data:
First Party Data – Directly acquired information about customers. For example, customer demographics, products purchased, user preferences, etc.
Second Party Data – Important information, obtained from business partners or sister-companies. This is basically THEIR first-party data.
Third Party Data – This data is available from many different providers and usually compensates when first and second party data is insufficient.
You need to make sure that your DMP is aggregating data from all aforementioned sources and analyzing it, while also organizing everything into actionable information for your team's convenience.
Top 10 Data Management Platforms for Online Publishers
1 – Oracle BlueKai
The Oracle BlueKai DMP empowers marketers with tools to understand the entire customer journey to deliver more targetable media campaigns and generate higher ROI's. This solution specializes in understanding audience composition by device to understand engagement effectiveness.
Strengths: Solid Performance, Smooth UI Weaknesses: Iffy Customer Support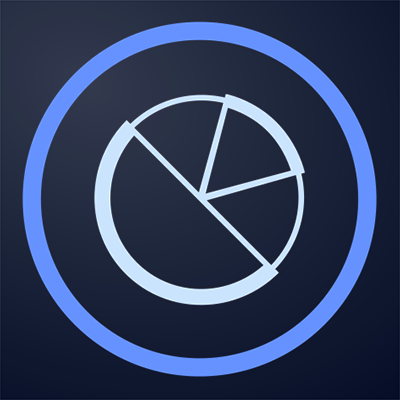 2 – Adobe
Also known as Adobe Audience Manager, this DMP helps you build unique audience profiles to help you identify your most valuable segments and use them across any digital channel. With Audience Manager for publishers, online publishers can sell advertisers unique and targeted audiences.
Strengths: Easy Integration, Rich Insights Weaknesses: Complex Installation
3 – Lotame
Lotame's independent Data Management Platform (DMP) was built to deliver measurable value for marketers, agencies and publishers. Their DMP enables you to collect first-party data from sources such as websites, apps, social, email, CRM, search, campaign data, and more for a holistic view of your consumers.
Strengths: Strong Customer Support, Easy Setup Weaknesses: Unintuitive UI
4 – Simpli.fi
Simpli.fi helps online advertisers and publishers to drive campaign performance with deeper audience insights. Audiences are custom built using individual data elements, ensuring that you are targeting the precise audience that is providing the maximum value. This helps campaigns learn and improve with time.
Strengths: Solid performance, Support Weaknesses: Inadequate Integration
  
5 – Salesforce DMP
The Salesforce DMP helps you capture, unify, and activate your data to strengthen consumer relationships across every touchpoint with a powerful data management platform. As a result, you can combine your data from all sources to build better customer experiences across all channels.
Strengths: Deep Integration, Industry Leading Support Weaknesses: UI Issues
6 – Synthio
Power the right connections through the right channels at the right time with the Synthio Data Management Platform. From merging free-form data into a single usable dataset, to deduplication, standardization, strategic augmentation, or simply understanding more about data through a data health analysis.
Strengths: Good Visibility, Useful Insights Weaknesses: Performance Problems
7 – ClicData
The ClicData DMP is a business intelligence solution that enables users to view, manipulate, analyze and distribute dashboards. The vendor's value proposition is that their solution allows users to quickly turn business data into a competitive advantage to increase market share, revenue and profit.
Strengths: Solid Efficiency, User-Friendly Weaknesses: Low Actionability
8 – MediaMath (TerminalOne OS)
MediaMath's TerminalOne DMP empowers marketers to control their data seamlessly, giving them the tools to onboard, segment, and understand their data in real time. It possesses the capability to operate in omni-channel environments and match audience data sets from different data sources.
Strengths: Strong Support, Good Integration Weaknesses: Few In-App Options
9 – Mapp
The Mapp DMP brings all your data together so you can target your audience more accurately and effectively, helping you to turn prospects into customers. A unique feature is the look-alike model identifies new users who share the same characteristics as your most loyal and profitable customers.
Strengths: Customization, Good Support Weaknesses: 3rd Party Integration
10 – The Trade Desk
This fully integrated DMP helps you make informed, real-time decisions, and maximize the power of cross-device insights. This solution enables audience segmentation, lookalike modeling and third party data partnerships. This Data Management Platform is also capable of offline to online audience mapping.
Strengths: High Functionality, Active Support Weaknesses: Complex Platform
All Ratings Are Based on Approved User Reviews on TrustRadius
(***** – Maximum Score, * – Minimum Score)  
Customer Data Platforms (CDP) vs Data Management Platforms (DMP)
The Customer Data Platform (CDP) is another popular and vital online marketing tool. Before comparing it with the DMP, lets understand what a CDP is.
A CDP is a marketer-based management system that creates a unified customer database which is accessible to other systems. Data is pulled from multiple sources to create a single customer profile. This structured data is then made available to other marketing systems. In a nutshell, they provide real-time segmentation for personalized marketing.
The biggest difference between the two is that the CDPs are limited to first party data only. In other words, they can collect data only from unique users only. On the other hand, Data Management Platforms are third party oriented. Their operation is based on based on millions of cookies from across the web and matched with non-PII attributes (demographics, online behaviour, etc).
Final Thoughts
Besides the obvious budget and technical considerations, the biggest thing you need to examine before implementing a Data Management Platform (DMP) is if it really collects first, second and third party data seamlessly with proper functionality. The compliance aspect too cannot be neglected anymore due to the massive amount of data involved.
In most cases today, the modern publisher will have a Data Management Platform in place along with a CDP. This will give him the flexibility to handle both unique user data, while also mining and processing cookies to create meaningful insights into the latest market trends. By using both platforms in tandem, you can plan your business strategy for optimal success.